FOOTBALL DIET
The primary requirement of a footballer is to consume a balanced , varied and nutritionally complete diet that meets the additional energy and fluid requirements of the game.
At the academy the coaches educate the players about nutrition...
What to eat?
When to eat?
How much to eat?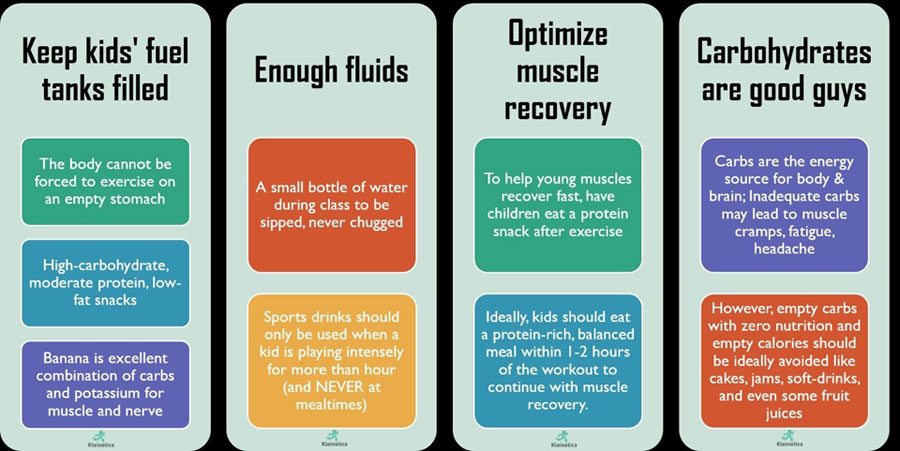 ---
HOW TO BE A GOOD SOCCER PARENT
Support your child on and off the field : Soccer at a young age is primarily about having fun and arguably the most important role of a soccer parent is to be enthusiastic and supportive. Provide emotional support, encouragement and constructive feedback. It is important not to contradict the coach and confuse the child, but by being available to offer advice is crucial. Ensuring the child maintains a healthy diet is also a key.
Attend games: Attending a child's game is very important. It may not be possible every week, but being there to give encouragement is one of the most important aspects of a soccer parent. Keep on- field instructions to a minimum because it's the coaches job.
Learn the game: Parents should also build on their knowledge of the game by making their presence felt by attending matches with their children. This is an effective way for both to build up an understanding of the sport because it helps both to discuss certain plays which you have seen. Football matches , reading about the game and instructional videos can all enhance your understanding, enabling you to pass on useful tips to your child.
Show respect: Once at matches, it is important to conduct yourself in an appropriate fashion. Only speak to the referee and linesman if you intend to be complimentary, respect the opposition and keep a reasonable distance from the field. Set a good example because children emulate the actions of adults.
---
WHY DO CHILDREN PLAY FOOTBALL?
To have fun
To improve skills
To be like their heroes
To belong to a group
To find excitement
To play with friends
---
NUTRITION FOR FOOTBALLERS
BENEFITS OF PROPER NUTRIENTS
Increases energy
Increase stamina
Improve health
Reduces chances of injury